BAHMAN : Vohu Manah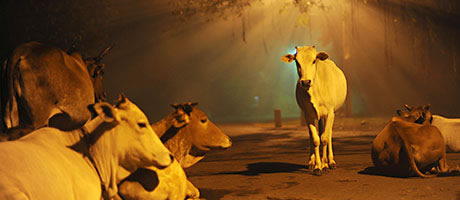 The second one is VOHU MANAH or BAHMAN AMESHASHPAND

Vohu Manah is the Avestan name; Bahman – the Pahlavi name; Good Mind is it's virtue and Animals is the Creation.

"Wisdom of the Good Mind - Vangeush Khratu Manangho"


Thought –

Bahman is the Vohu Mano (Good mind), let us imbibe his spirit true,
Protector of the animal kingdom, fill me with Thy goodness too.


The Good Mind. God's very first creation, the Good Mind enables man to discern good from evil. The Good Mind develops in man as he leads a righteous life. He is the guardian and protector of animal life on earth.

Also known as Bahman Ameshashpand, we are advised not to eat meat on this day. However, if we do an evil deed on that day, then Bahman Ameshashpand is more displeased. Therefore, we must suppress our anger and always indulge in good thoughts, good words and good deeds. Bahman Ameshashpand also pays attention to wisdom.

There are two types of wisdom. Self-wisdom (Asnideh Kherad) and Acquired wisdom (Gosho Srute Kherad). For cultivating wisdom on Roz Bahman, it is necessary to develop common sense and read to obtain spiritual knowledge and acquire control over the mind. Zarathushtra our prophet, himself first asks for the gift of the good mind which Bahman Ameshashpand gifts it to Him. From what the Prophet prays, Vohu Manah is the beginning and end of an ethical life.

When we people adhere to the good mind and Asha with conviction, then there shall be hope for the shape of the world to improve. Thus, peace and solace shall come to the soul of the creations. There will be no room for deceit then. We shall be able to see what is really good because only that which is universally good can be a part of goodness. We must therefore seek the gift of the good mind and do good deeds, so that we learn to control our mind and see the path of God or the path of God's radiance by the light of the good mind.




Quickly Find What You Are Looking For